ECO LIFE
09/12/2016 09:12
Ecopark sale strategy to break their own record
(Batdongsan) According to real estate experts, 2016 was a successful year of Vihajico – Ecopark investors. This project launched various types of products in many segments, but when opened were both "alone a market" that the buyer must draw or awake through the night queuing buying a flat. The most concerned problem for the boss of Ecopark: Will there be a new strategy to overcome the "pinnacle" of his own record?
The particular strength of the Ecopark
Not only extensively land up to 500 hectares, Ecopark also has Bac Hung Hai river flowing gently through. River and vast greenery have made it become a giant "lungs" of the capital, a healthy living environment that many people dream of.
Besides, Ecopark is only 15 minutes drive away from central Hanoi, which is totally convenient to anywhere, using a system of perfect transportation infrastructure. This is also the first northern urban area owns in bus system with high quality and free for residents with more than 100 flights a day.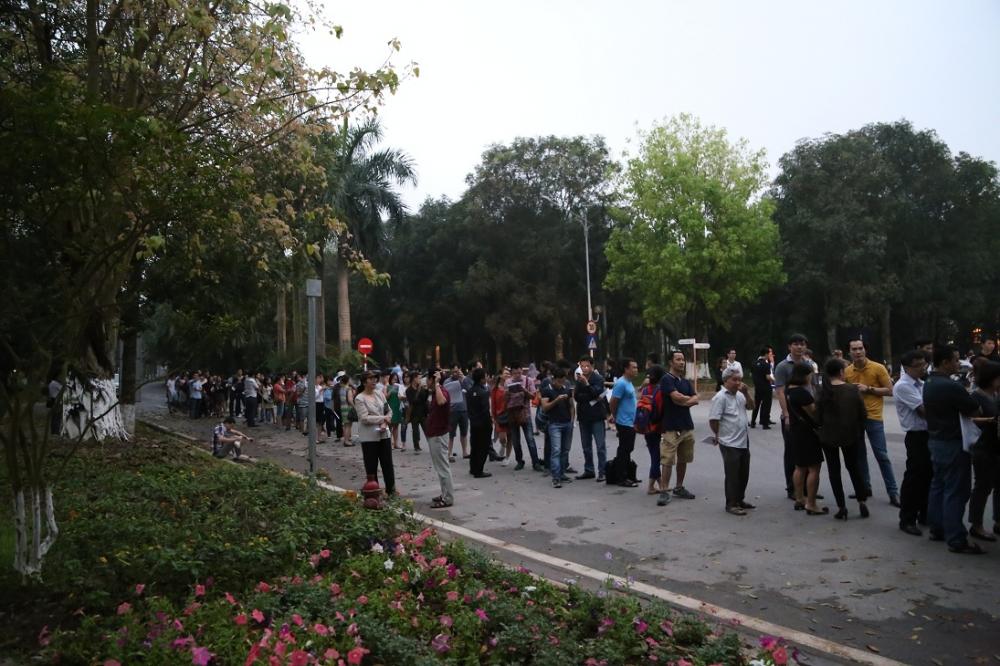 People lined up to buy an apartment in Ecopark
Not just green - clean - beautiful, also very trendy when Ecopark equip each of residents a perfect system to meet the needs of living and recreatio. It is a combination of commercial streets, park system, inter-level schools (from preschool to college), sports complexes, swimming pools, club house, aquatic bay, squares and footpaths lakeside ...
These are the necessary and sufficient conditions for Ecopark investors, which they can pursue into strategies to create an impressive product line and spectacular in the market.
Premium Real estate with soft prices

"I think that, along with the available advantages such as resources, renowned investor, Vihajico certainly will pursue long-term strategy based on the success of products launched earlier property created" fever " on the market. Therefore, high quality with soft price will be the weapons to the boss of Ecopark"- Mr. Tran Ngoc Quang, General Secretary of the Association of Real Estate Vietnam (VNREA) said.
According to Mr Nguyen Dung Minh, Deputy General Director Vihajico - Ecopark, after a process of analyzing customer needs, Ecopark has noticed that a lot of young families, new friends now are demanding quite strictly on apartments (design, usability), environment, transportation ... these customers have the financial capability (monthly income) but no large accumulation of money to buy apartments urban luxury at an average of more than 2 billion - 4 billion. So the solution is to give the apartment that satisfies most of the demand, but the price is only around 1 billion, Ecopark has focused on strategy with the advantage on abundant land.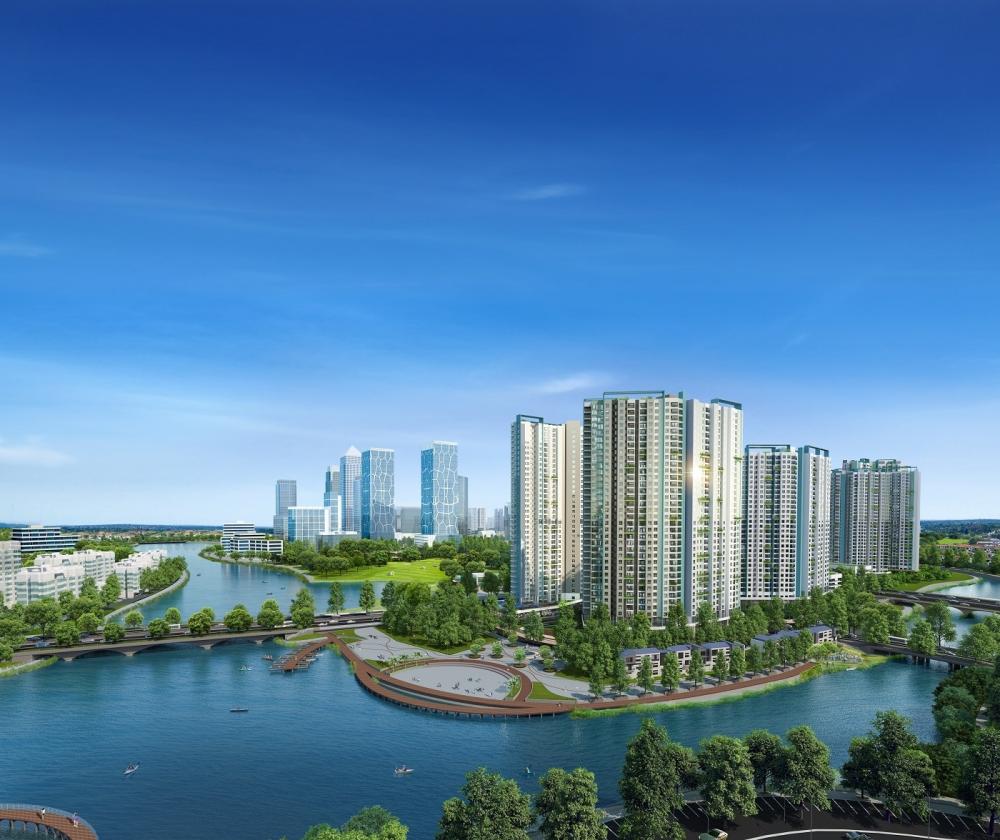 High quality with soft price will be the weapons to the boss of Ecopark
In early November , Aqua Bay Sky Residences project will officially open in Ecopark. This is a new product chain expected to be the highlight of the property market by the end of 2016 by distinct advantages; there will be no competition in this segmentation.
For the first time and only in the North, the customer will be shown premium condo with open views, beautiful golf green and spacious bay.
Aqua Bay includes 7 towers of 30-36 floors, expected after completion will provide ample flat area, suitable for many types of customers. From the flat area 46 - 68m2 for dynamic young families to the area of 200m2 apartments for families with three generations.
The tower is designed based on inspiration from the slopes of the mountain, which brings diverse views from different angles, from the richness of the parks of Ecopark. These blocks are located in a reasonable position to extend the maximum vision, not look directly at each other to ensure privacy. The architect has carefully studied feng shui for apartments to minimize the east – west and welcomed the sunshine in the morning, avoid scorching sun west in the afternoon.
As estimating, the Aqua Bay selling price will increase higher than West Bay but mostly remained below 1 billion for customers to have the opportunity to own a 5 stars apartment, together in a variety of loaning programs.
Event Calendar
Hot news
Most viewed