ECO LIFE
09/12/2016 09:12
9 tips to make the small apartment bigger
(Giadinh.net) Have you ever wondered that a house with just 40-50 m2 still appear beautifully on interior magazines… The different comes how subtly we arrange the furniture, and here are 9 simple tips to turn your apartment bigger.

1. Use the light color for your wall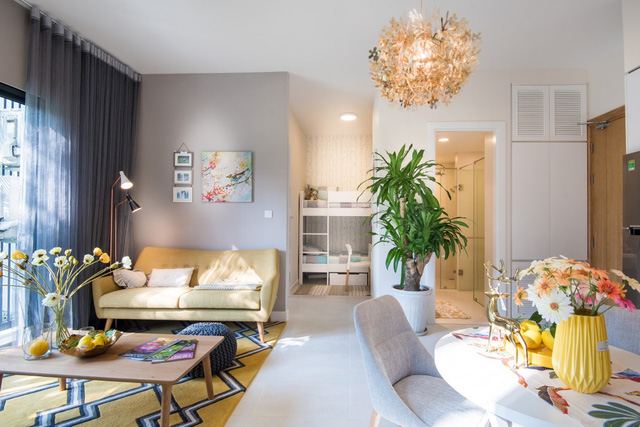 Your room will become not only bigger but subtler when combine white walls with white and grey furniture.

2. Make more headroom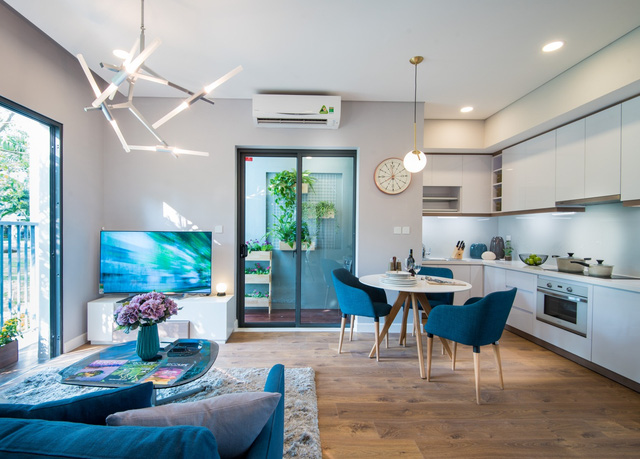 The owner uses the carpet to make a headroom between the kiichen and living room.
3. Flexble Partition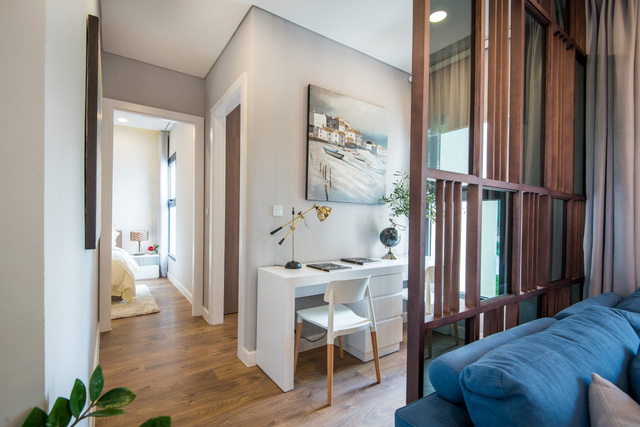 Instead of using concrete walls, wooden bulkheads will ensure a clearance to the room but still keep a private space for the owner.
4. Make you room brighter with large windows

Large windows will bring an open view to your room and fullfill it with natural lights.

5. Roof door curtain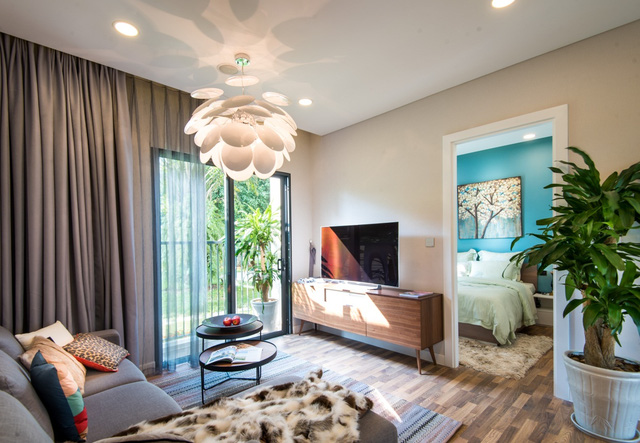 Curtains are not only decorating stuffs to make a room beautiful, but also make it bigger when design it close to the roof or bigger than the size of window.
6. Use your interior smartly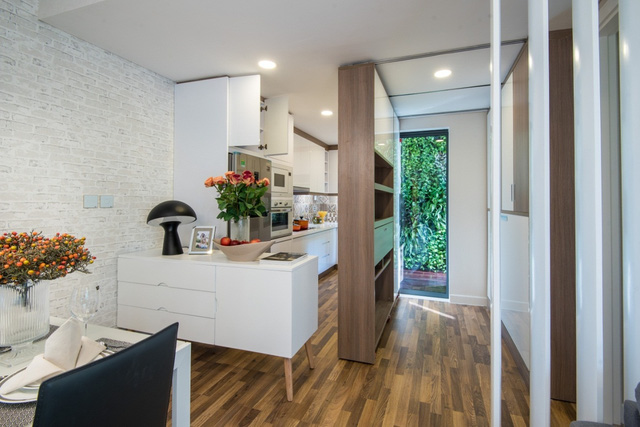 A bulkhead is very necessary for every house to flexibly create an open space in the kitchen, or in bedroom.
7. Turn your balcony into garden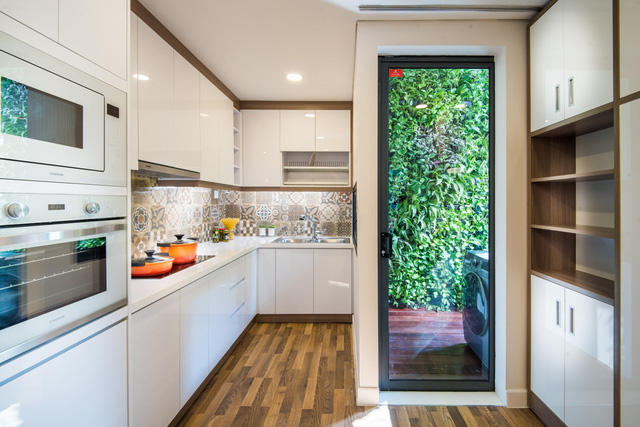 Self-watering technology along with hanger system will easily turn your balcony into a garden and make it more spacious.
8. Multifucntional shower room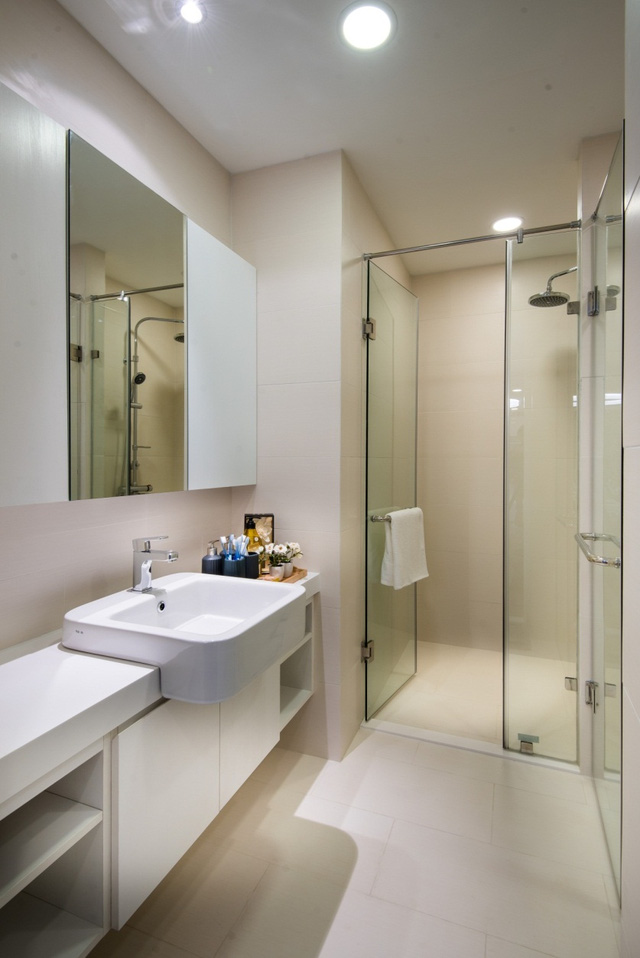 With an apartment under 45 m2, it is very difficult to have 2 bathrooms. A glass wall can separate the room into 2 space where all members can use it at the same time.
9. Simplify your interiors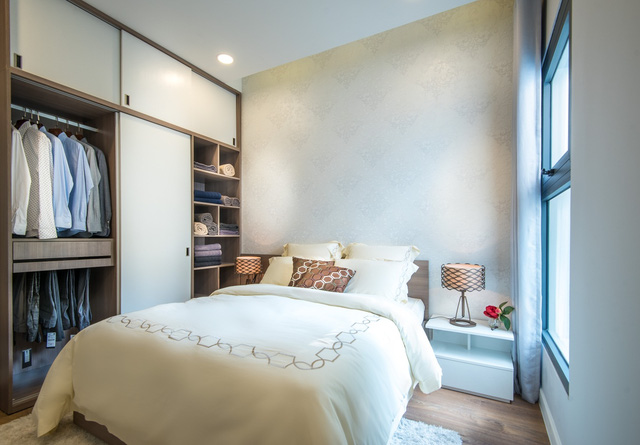 Simplify as much as possible is the best way to make your room bigger. A lovely bed, desk lamp and closets will the room modern and elegance.
With a smart design and flexible interior plan, apartments with small area in Aqua Bay sky residences is an ideal choice for families with a monthly payment just 8 million VND. Aqua Bay residents will enjoy fully services and 5-star utilities like park, pools, tennis court, complex sports, golf academy… Register for a show flat please contact 01233555569.
Event Calendar
Hot news
Most viewed