ECO LIFE
17/01/2017 04:01
The spectacular biggest Ecopark Spring Festival 2017 in the North
Ecopark Spring Festival 2017 with the theme "From fairy tales to future" is invested enormously with flowers arranged artfully, stretches over 54 hectares of ​​the area with folk art shows and significant contemporary art.

All the main roads from Palm Spring along the Spring, Summer, Fall parks, all are covered by the brilliant colors of flowers….With the idea to create beautiful streets with the natural glamour of flowers and trees with Tet atmosphere, the artists have designed, utilized art installation in a subtle way to create a flower display zones , hanging rigs, big and small flower pots...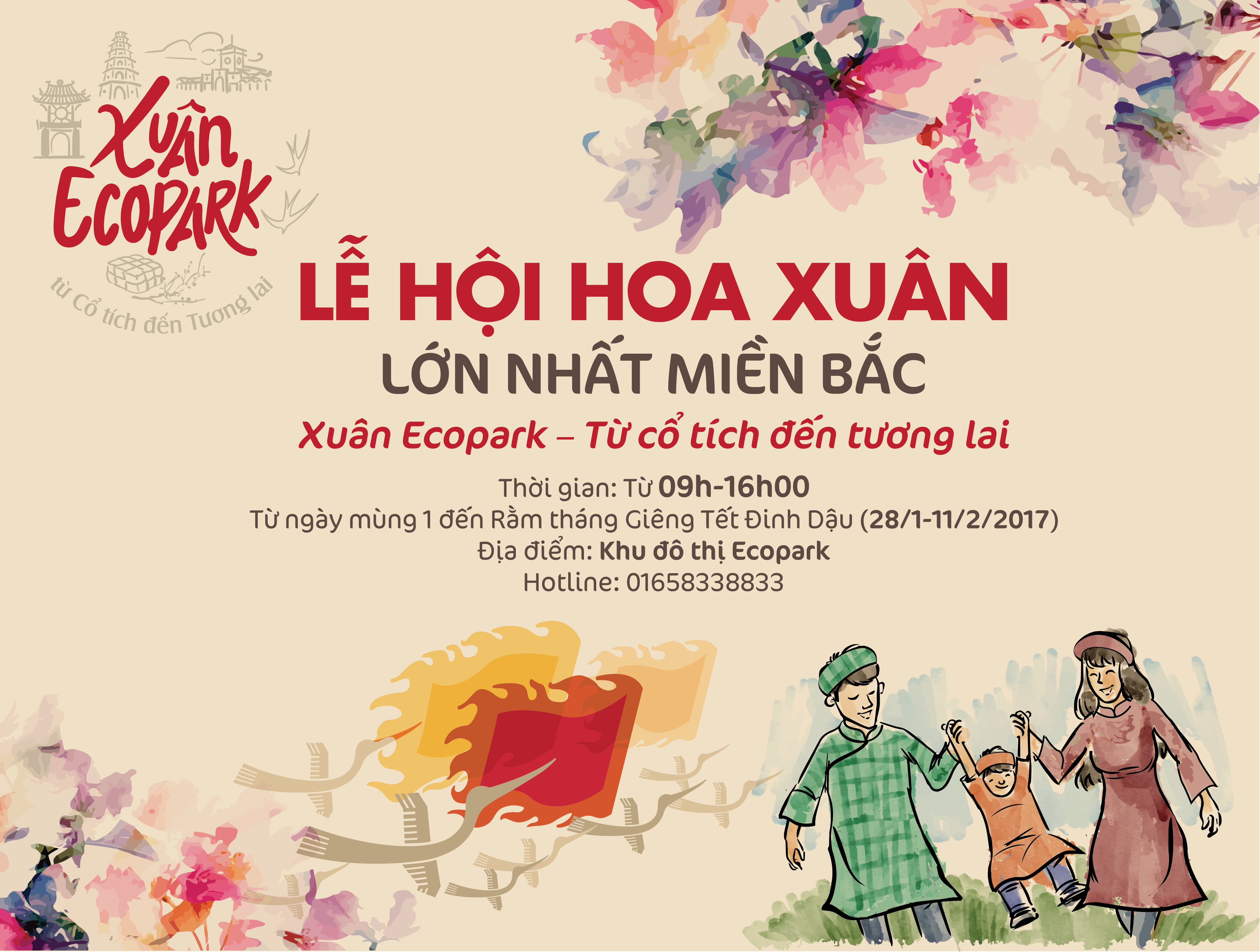 The uniqueness of this year's festival is not only enjoying flowers, visitors can also join the fun, interact in 6 streets across the spring roads .

The Fairy tale road: 24 famous fairy tales are visualized by the banners, paintings and voice of the artists.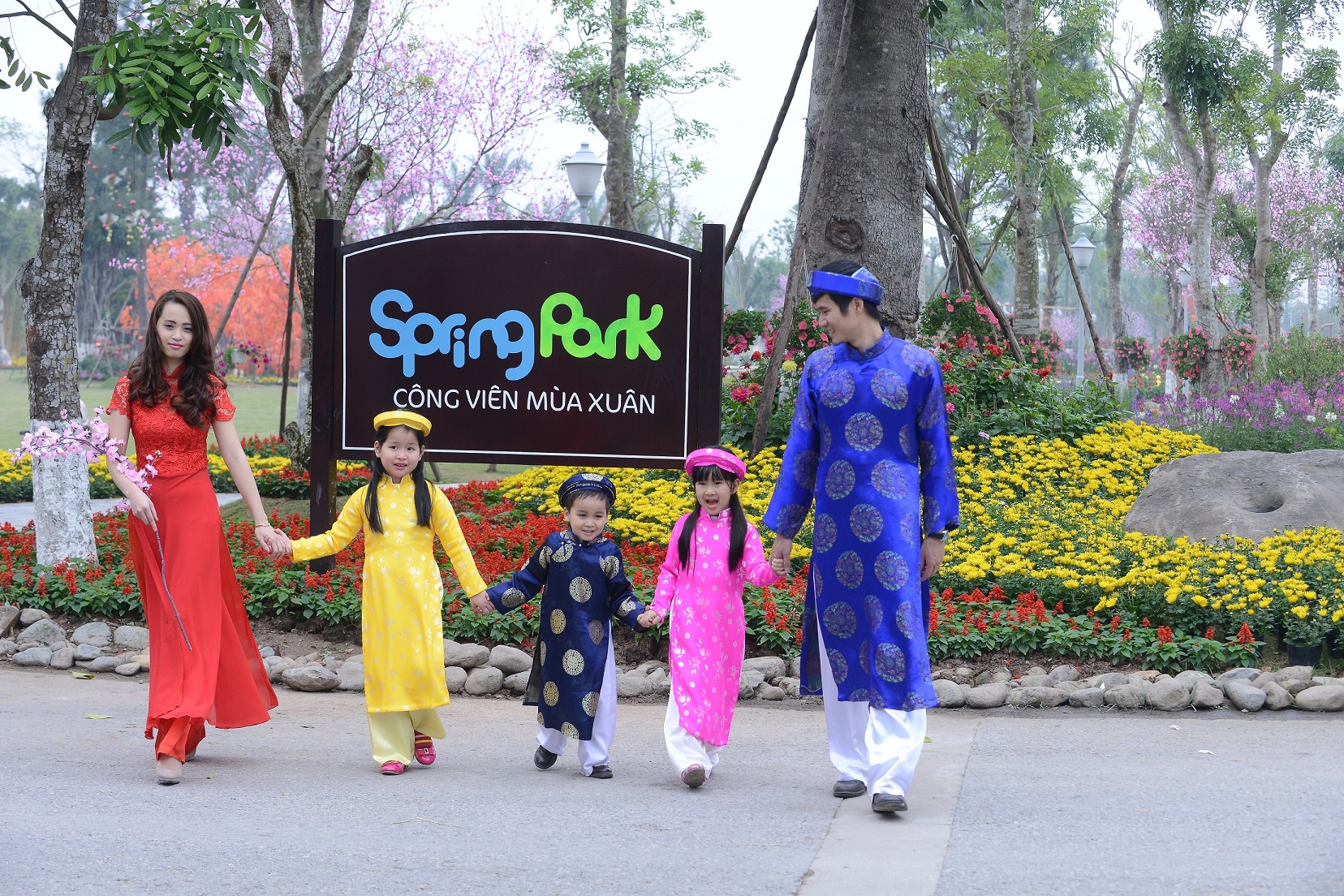 Spring Flower Festival Ecopark – the ideal photo spot of the young people.

Creative path: The young artist will perform grafiti art paintings with themes of love, life, environment imbued with the breath of contemporary art.
Heritage Path: Recreate the typical image of the 3 regions including Khue Van Thien Mu Pagoda, Ben Thanh market with giant chicken family model. In particular this will be the "Practice the Three Holy Mother religion of the Vietnamese" - an intangible cultural heritage by UNESCO in 2016. Some cultural activities and folk art such as swinging, throwing, walking on stilts will take visitors back to traditional New Year ...
Love path: Fitting a romantic atmosphere for couples, including music and flowers.
Childhood path: Organize folk games for children such as blindfolded catching, dragging, jumping rope, eat the box, beating pots blindfolded, circus, clown, juggling acrobatics ...
Future path: Introduce the new house in the spring garden with colorful costumes of the young women.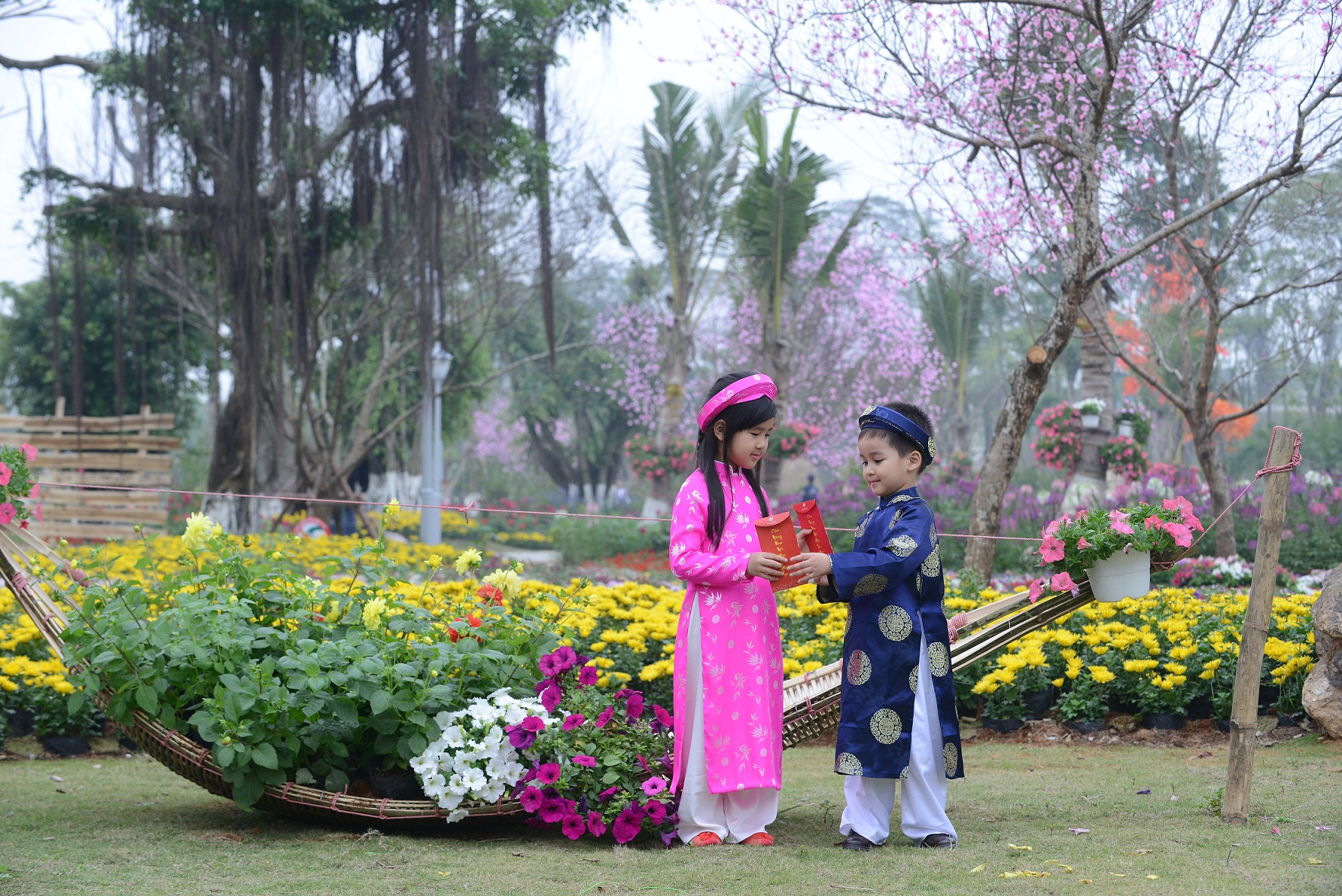 Spring Flower Festival 2017 promises to bring more surprises and breakthroughs than in 2016's.
Each path will give visitors the spring tones which is full of emotion and creativity in music, art and performing arts blending of brilliant fruit and shimmer. Scenario authors - General Director Le Quy Duong program, who has made more than 30 arts and cultural festivals in the country and internationally now have the opportunity to coordinate with environmental experts, artists and performing artists to create a unique creation. He said: "2017 will be a place of happy reunion, luck and inspiration to the future with new successes for everyone".
Ecopark Spring Festival 2017 will be officially opened on 2nd day of New Year and lasted until the end of the 5th. Fares for visitors in the main festival day is 100.000VND / adults and 70.000vnd / children over 1m, free for children under 1m.
To serve the large amount of visitors, Ecopark will open to sell ticket from 1st and lasts until the end of the full moon in January (from 28 / 1-11 / 2/2017). In those days there are no major arts performance (except on 2nd to 5th); fares will be 70.000vnd / adults and 30,000 / children over 1m, free for children under 1m.
Event Calendar
Hot news
Most viewed